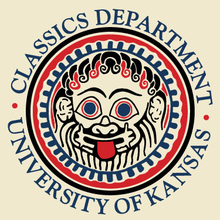 The Department of Classics offers advanced course work in the ancient civilizations of Greece and Rome. Students are expected to study the classical languages (Greek and Latin) and literatures as well as the art and archaeological remains of the Greek and Roman worlds.  Students entering with the recommended preparation can complete the MA program in four semesters.
The Department offers three tracks toward the MA in Classics: one with an emphasis on Classical Languages, one with an emphasis on Classical Art & Archaeology, and a Combined BA/MA in Classics. All three degree programs include both a thesis and a non-thesis option.

Additional degree info:
The Master's Program Profile provides a statistical overview of the MA program.